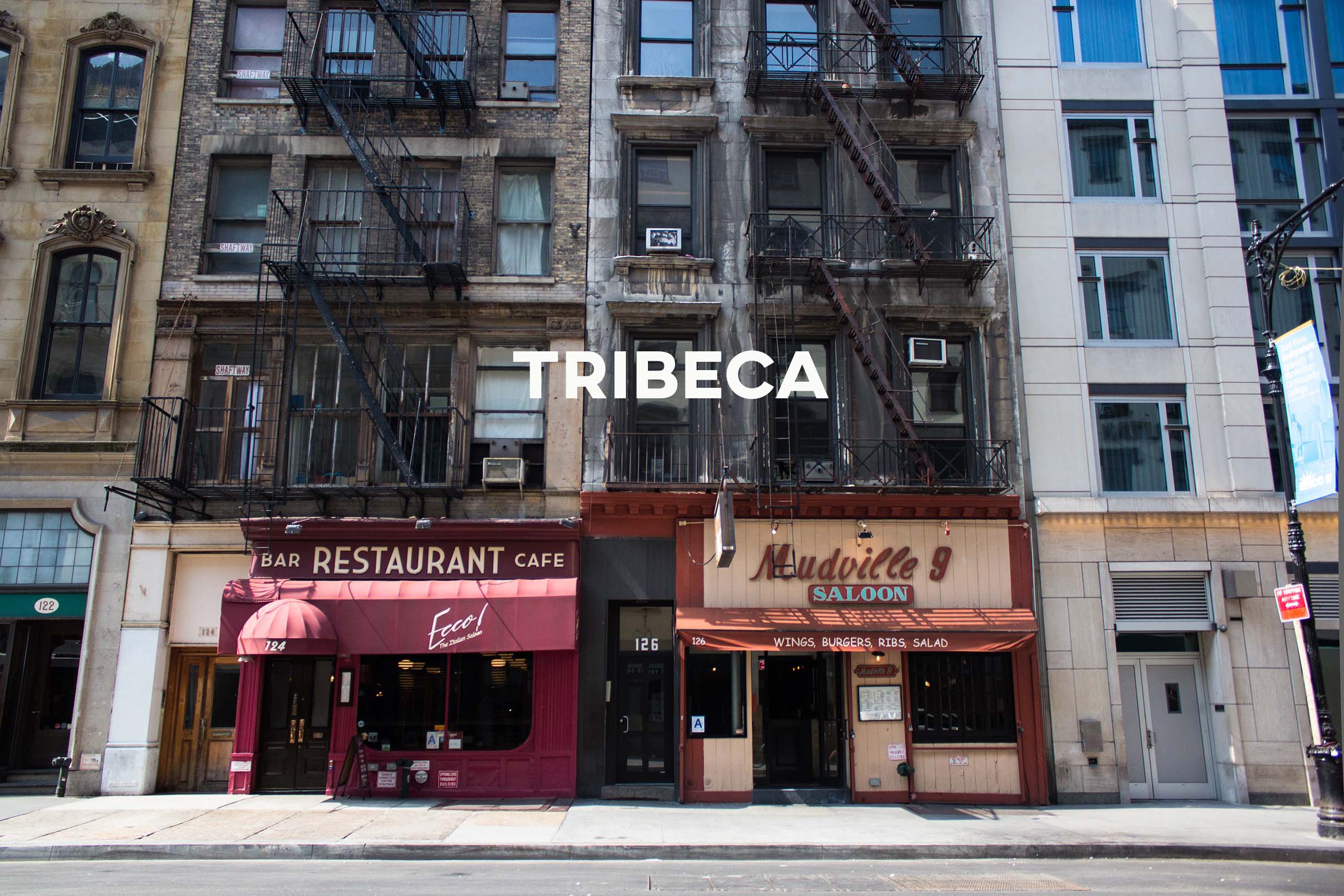 Films, family, and comfort, make this ecclectic neighborhood great for all
About:
Tribeca has gone through many changes in the past 50 years. From the small artist's haven to the location for world renowned Tribeca Film Festival, this neighborhood has grown by leaps and bounds. As one of New York's neighborhoods that still retains some of its quaint and comfortable neighborhood charm, it is very popular with young families and the rich and famous. Tribeca manages to balance right on the edge of trendy and comfortable while still representing what historic lower Manhattan used to look and feel like.
Food &Drink:
Head over to Odeon Cafeteria, an original Tribeca favorite or visit Bubby's for classic American fare specializing in great brunch and amazing pies.
Shopping:
Tribeca residents love their shops and they love their groceries stores. With Whole Foods and an Amish Market in the neighborhood, you will never run out of cooking options.
Entertainment:
Visit nearby Battery Park or visit Washington Market Park. The park includes a basketball and tennis courts, a community garden and a gazebo for hosting events and parties. Don't forget the world-renowned film festival every year!
Sports & Outdoors:
One of the biggest draws to the neighborhood is nearby Battery Park. Families in the area love this green space for family time and you can always find residents riding bikes along the river or jogging around the neighborhood.
Arts & Culture:
This neighborhood offers a real feeling of hominess and comfort that much of Manhattan has lost. With so many families in the area there is always a feeling of home.
Family:
Outdoor dining, ample green space, safe streets, easy shopping, and a comfortable neighborhood, make Tribeca a perfect place for many families to settle down while still being close to what makes Manhattan wonderful.