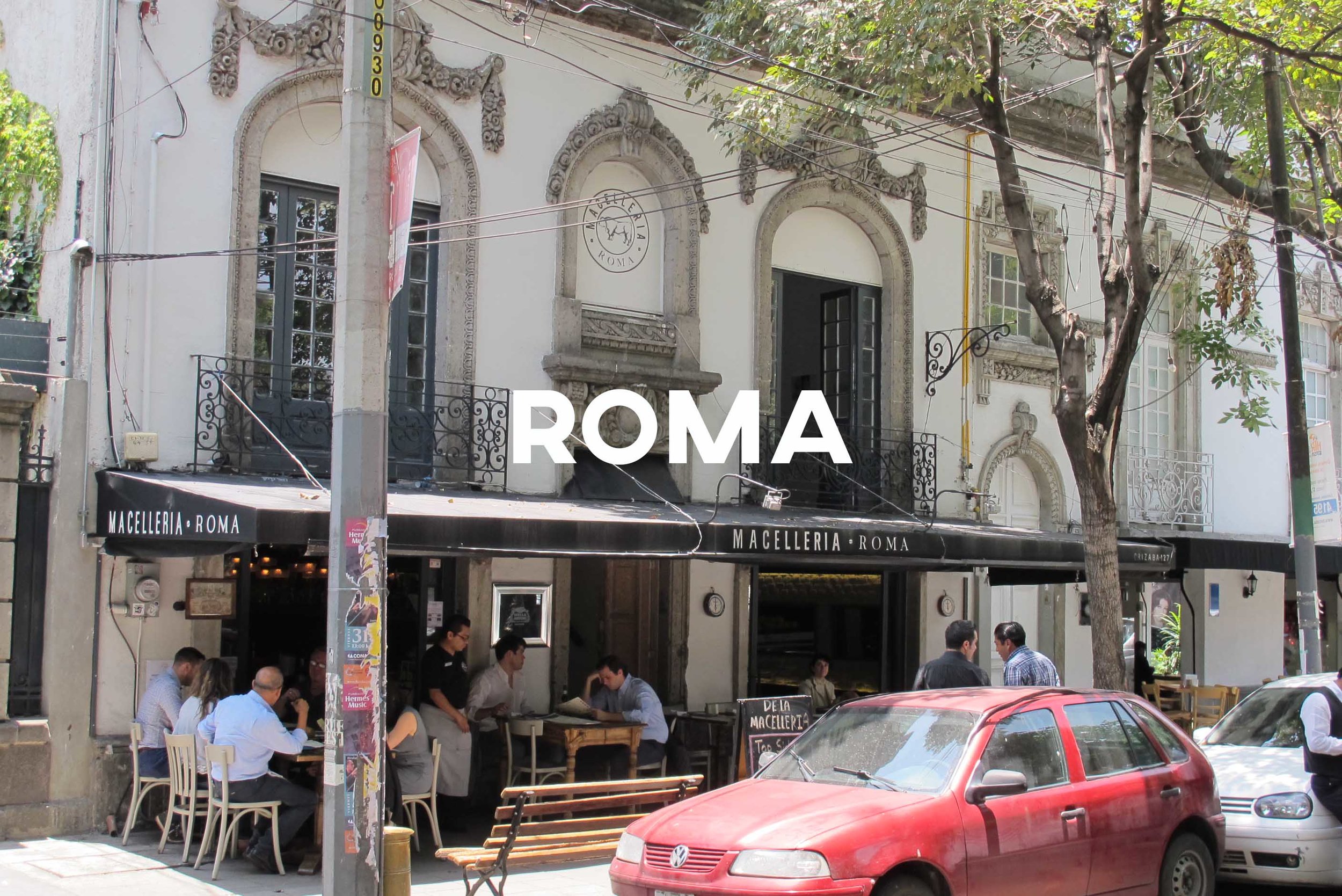 Bursting with personality and history
About:
Roma is a neighborhood situated just east of La Condesa and is itself split into the two neighborhoods of Roma Norte and Roma Sur. While both share many of the same attractions with Condesa, Roma is known for its excellent dining options and its 1960s and 70s popularity and tradition. Often referred to as one of the city's trendiest neighborhoods, Roma is full of eclectic and artistic residents.
Location
Located in the central area of Mexico City, Roma is full of traditional architecture and a variety of residents. Nearby neighborhoods like Condesa are popular visiting spots and travel between nearby areas is convenient.
Food &Drink:
Local coffee shops and cafes are a neighborhood staple with many people enjoying time with friends. You will also find a wide variety of restaurants in Roma catering to residents and visitors alike.
Outdoor Living
Parque Mexico, and Parque España are two of the areas most popular parks. You will often find residents riding their bikes or running along the park paths.
Family:
Exploring the neighborhoods ice cream parlors or visiting the local parks are popular family past times.
Housing:
Housing in La Condesa is a mix of new apartment buildings and traditional art deco houses. The variety of options in La Condesa and Roma ads to the charm and atmosphere of this safe and eclectic neighborhood.