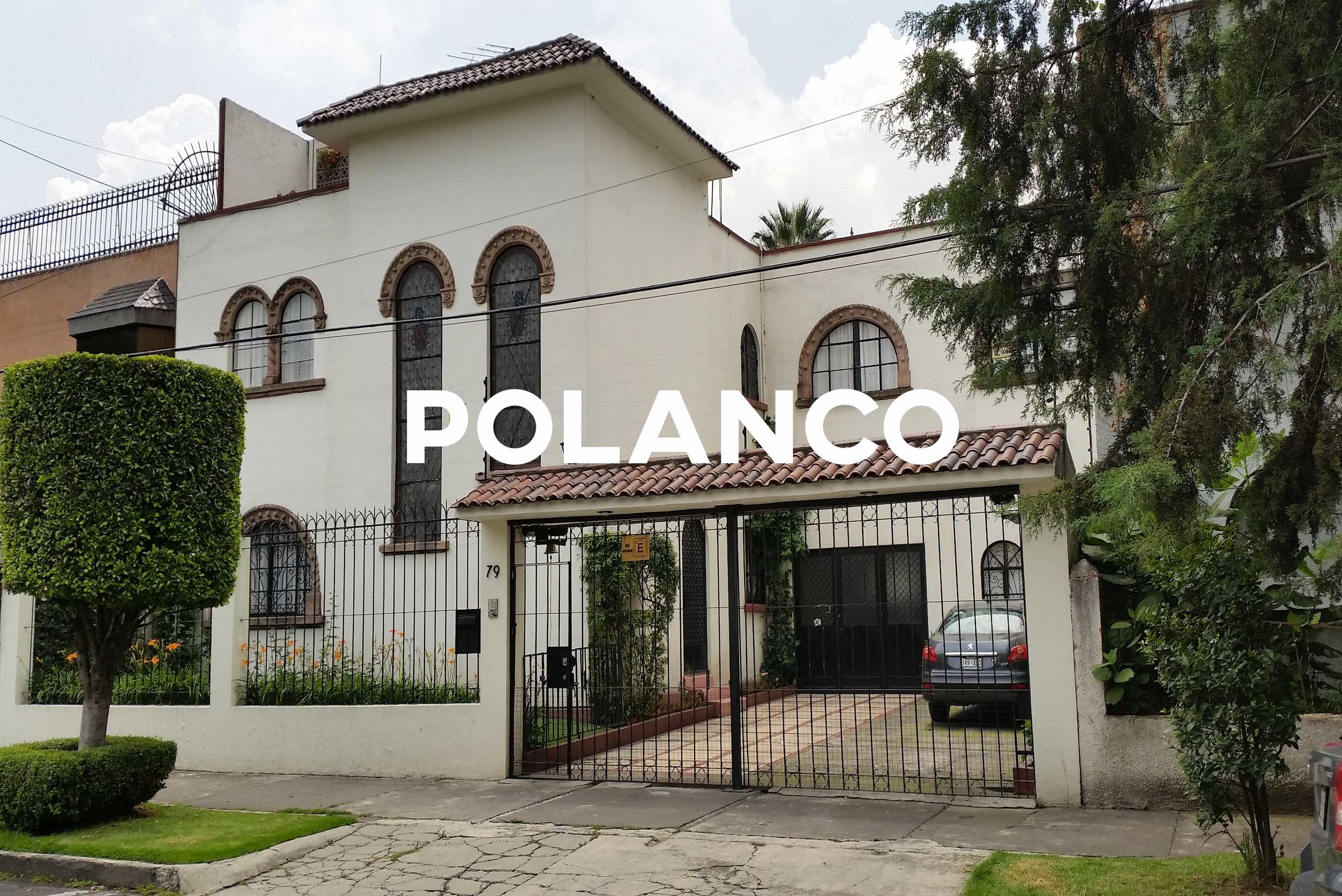 Diversity and convenience are highlighted in this urban neighborhood
About:
Known for its diversity in nationality, profession and age, Polanco is home to people from all walks of life. It is not uncommon to find young professionals, young families or empty nesters in Polanco looking to enjoy the area's great dining and entertainment options. Everything in Polanco is within walking distance of your home and has created a very safe and comfortable atmosphere. The neighborhood's high concentration of international residents gives it a cosmopolitan feel as well, with a myriad of restaurants, shopping, and culture, in an urban setting.
Location
Polanco is an area that sits just above Chapultepec Park in the northwestern quadrant of town. Its central location allows for easy travel between surrounding neighborhoods and its urban atmosphere is a popular asset to the neighborhood. Polanco also has 5 inner neighborhoods including Polanquito that is well known for its amazing dining and cuisine.
Food &Drink:
Polanco has a just about any type of food under the sun. From high-end restaurants to quick bites for lunch, you will find it here. Polanquito, the area between Horacio Ave., Paseo de la reforma, and in between Moliere and Arquimedes, is well know for its restaurants and bars.
Entertainment:
As one of the most popular places in town, Polanco is always busy and very popular on weekends for nightlife and entertainment.
Outdoor Living
Parque Lincoln is one of the most beautiful parks in the city and is perfect for a Sunday stroll or taking the kids to the Zoo.
Family:
A very family friendly neighborhood, Polanco has a all kinds of kid-friendly areas including Club Mundet and Parque Lincoln.
Housing:
Housing in Polanco is almost exclusively apartment buildings that vary in age and size. There are few older homes in the neighborhood, but most have been transformed in to shopping and dining options, with more modern apartments as the normal style of residence.