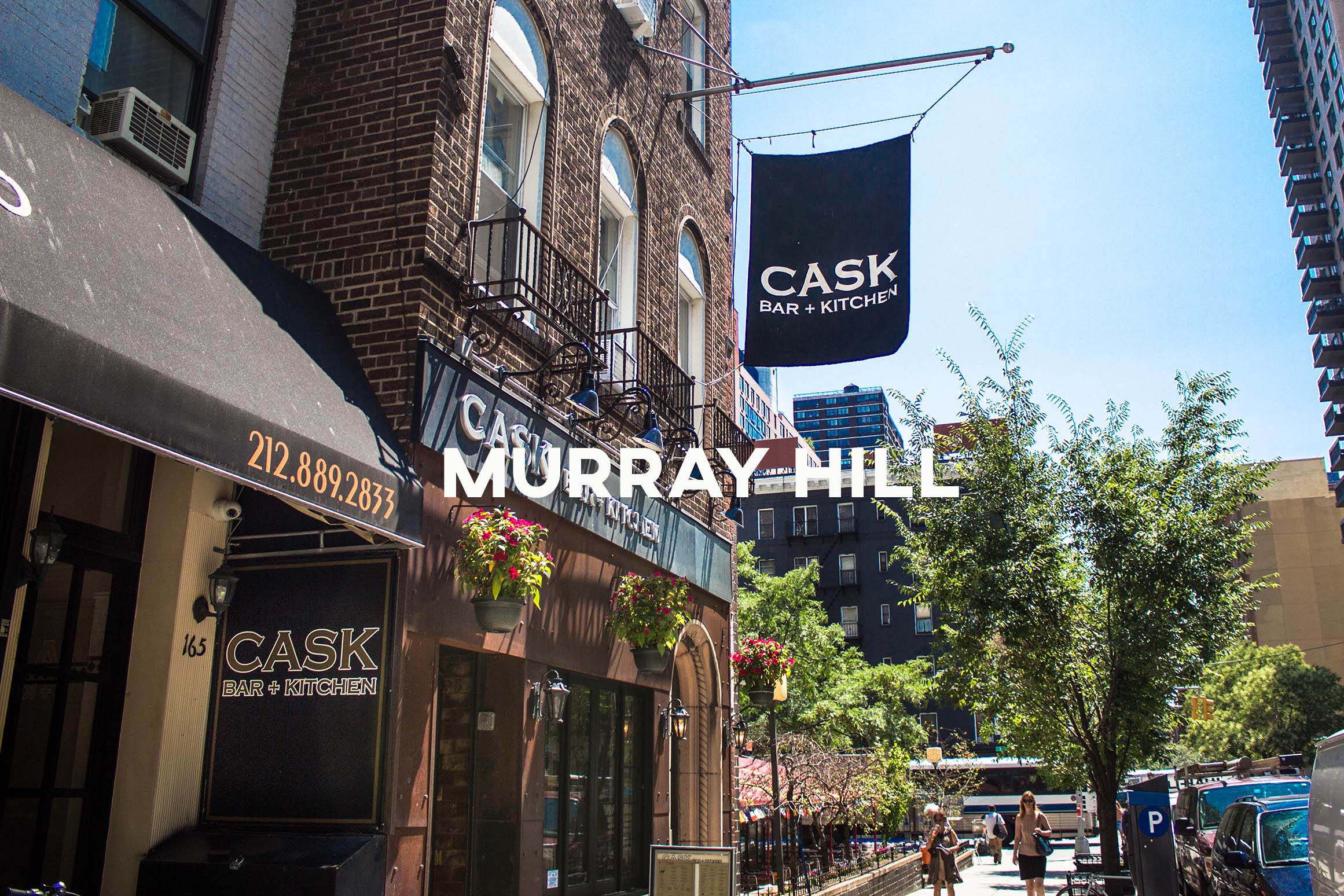 The quiet, residential neighborhood close to downtown's excitement
Location
Murray Hill is primarily a residential district that combines the calmer personality of a residential neighborhood with the convenience of Midtown's rush only a few blocks away. This is a great area for young professionals for its proximity to businesses and transportation at Grand Central Station. Though some have called Murray Hill "decidedly unhip," it's fair rental prices, as well as its location, are a great fit if you are looking for friendly faces.
Food &Drink:
There is never a shortage of food here, but Curry Hill is one of the neighborhood's most well known draws. Nicknamed Curry Hill for all the Indian restaurants, along Lexington Ave., beginning at 28th St., is an Indian food lovers delight! On top of amazing Indian cuisine, Murray Hill and Kips Bay offer everything from high end bars with delicious burgers to cocktail bars whipping up their very own creations.
Shopping:
Full of little shops and specialty grocers, Murray Hill and Kips Bay offer everything within walking distance.
Entertainment:
Visit Cask Bar + Kitchen for an old world experience; for a great time out with friends, grab a movie at Loews or visit Mercury Bar for a night out.
Sports & Outdoors:
With central park not far away and ample bike rentals in the area, it's hard to find too many residents cooped up in the summer months when the sun is shining!
Arts & Culture:
One of Murray Hill's more distinctive additions to New York culture is the Scandinavia House. Their mission is to promote and educate on the cultures of Scandinavia with a variety of different exhibits.
Family:
Take the kids for a trip anywhere in the city and grab lunch in Grand Central Station for a mini vacation or visit any of the nearby parks.