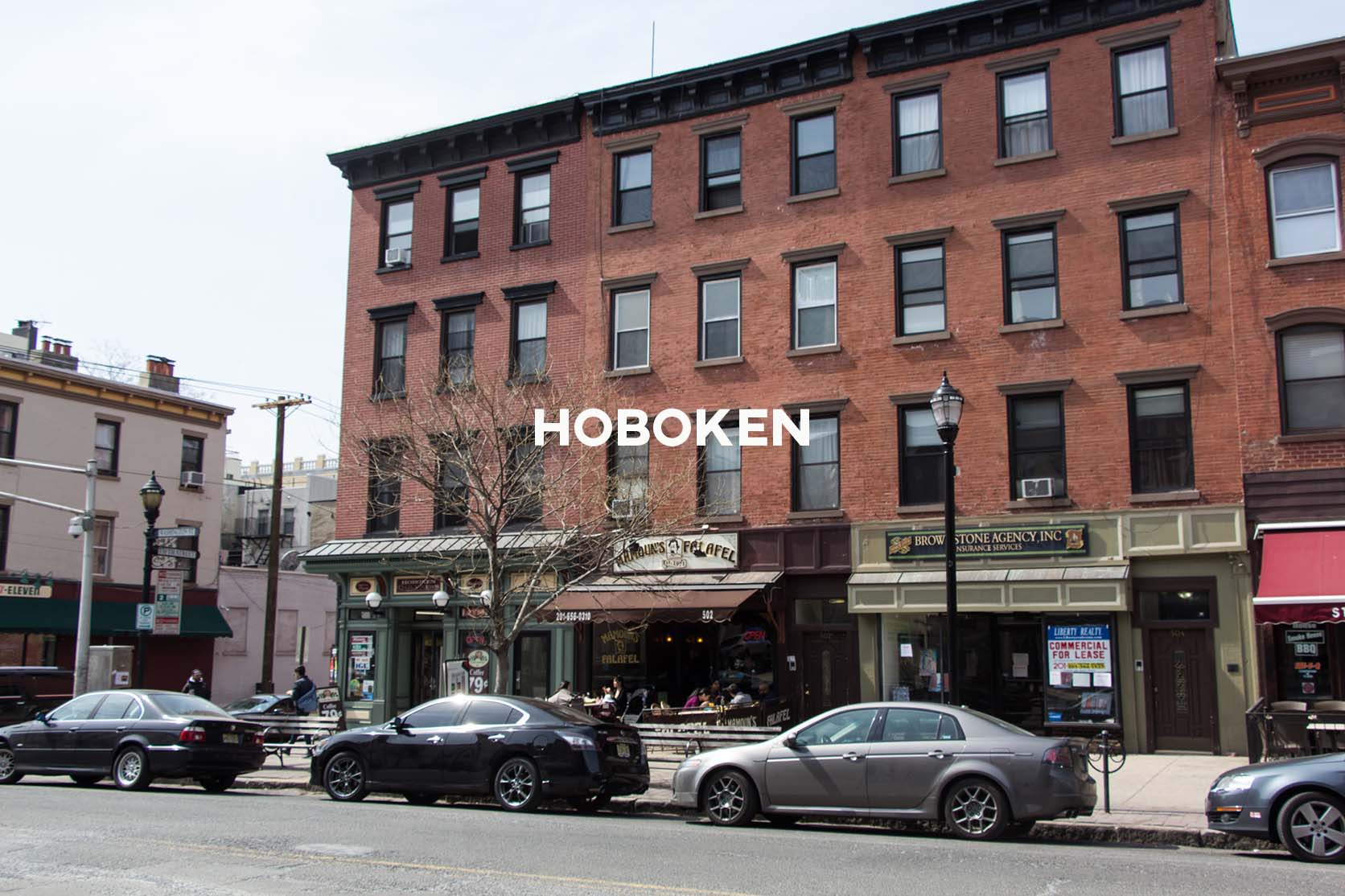 City living just outside of Manhattan
About
Hoboken is a varied community of young professionals, young families and students. There is a wide array of shops and boutiques, cafes, restaurants, bars and coffee shops. Delis and local purveyors of produce, meats and baked goods are easy to find around town. You are just across the river from Manhattan providing the town with stunning views and great city amenities. With all of your local needs at your fingertips and the rest of New York just outside your door, this location is both convenient and fun.
Food &Drink:
Some local favorites include Maxwell's for live music, Cucharama for artisanal Latin American Food and Vito's Deli for some of best mozzarella around. Plus, farm to table fare, coffee shops and bars are easy to find in Hoboken.
Shopping:
Small boutiques rule the shopping scene in Hoboken with a few national brands like Gap, Athleta and Anthropology finally breaking into the neighborhood.
Entertainment:
Pilsener Haus and Biergarten is one of the local favorites, but with Manhattan just a short train ride away, there is more to do than someone can list.
Sports & Outdoors:
Despite Hoboken's urban atmosphere, there is outdoor space for all. Hoboken Waterfront is great for walking and biking, while Sinatra Park offers kayaking and water sports. Church Square Park is perfect for families, and for man's best friend check out the dog run at Elysian Park.
Arts & Culture:
Hoboken is a unique part of the ever-growing New York City landscape, but it has managed to maintain its own personality and history for hundreds of years. This personality is easy to see as you walk around the old brownstones mixed with new high-rises and the many people that live here.
Family:
Pier C Park is located on the water with a park for kids, a fishing pier and some of the best views of NYC for parents to enjoy while the kids play.